Brighton Irrigation Experts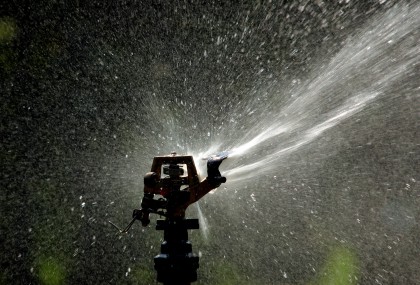 Looking for the best in Brighton irrigation experts? Then look no further than the Rainmaker Irrigation team. Since 2001 we have been the company to take care of this and all your related tasks. Not to mention that owner, Brandon Finch, has well over 20 plus years in the industry. Of course aside from just the dedication to offering the best in the work we do we are focused on the customer experience.
We pride ourselves on offering the best in superior customer service and this includes paying careful attention to detail. Part of our dedication to offering the best to our customers is also taking part in ongoing continuing education including the latest in irrigation technology and water conservation.
Professional Irrigation Services in Brighton
One of the best things about this area is that it completely represents the type of community outsiders would never expect for around here. A small, tight-knit community whose motto is "Where quality is a way of life." There is also a great deal of history that you can see here in buildings like Old Town Hall and the St. Paul Episcopal Church.
Keeping with this tradition home and business owners in this area also like to make sure this is reflected. Which is where we come in as the leader in professional irrigation services in Brighton. Our job is to make the outside of your home look as stunning as we are sure the inside is. So let us take care of irrigation and related services in this area.
Brighton Landscaping Services
We offer a full line of extensive Brighton landscaping services in order to make sure we can provide you with whatever services you may need for your home or business. From making it look immaculate to taking care of important care services the Rainmaker Irrigation team has got you covered. Contact us today so we can get started.
Brighton Snow Removal, Salting & Other Seasonal Services
One the weather starts to turn you are going to have to think about other services. We also provide things like Brighton snow removal, salting and other seasonal tasks. Keep in mind that irrigation system we install is going to need winterization. Or you may need seasonal cleanups in order to keep your home looking its best all year long.
Don't make a mistake and settle for anything less than the best. We want to be the crew you come to rely on for all of your landscaping related services no matter what time of year it is. It starts with being your Brighton irrigation experts but there is so much more we can offer.
Recent Articles
How Playing Baseball Benefits Kids | Howell Baseball Field Installers

If kids begin playing baseball at an early age, they can enjoy many great personal and social benefits that will help them grow into successful and well-functioning adults. So, it's important to maintain your local baseball field so that the local kids can continue to reap its many benefits for years to come. By calling…

Read More

Complementing Your Smart Irrigation System with Sustainable Solutions

You've hired a certified landscape irrigation auditor to conduct a site inspection and irrigation system audit. You've discussed the findings, identified opportunities for potential water savings, and completed the appropriate system enhancements, repairs and upgrades with new water-saving technologies based on the system evaluation. Your Howell irrigation system is outfitted with check valves, water-efficient rotating…

Read More

---
If you are looking for irrigation experts in the Brighton area please give us a call at 734-564-1373 or complete our online form.