Howell Residential & Commercial Irrigation Experts
At Rainmaker Irrigation we take Howell irrigation expert service seriously and it shows. We are committed to pristine restoration to yards through our professional irrigation systems. As a local, family owned and operated business we are even more dedicated to the customer service we provide for our clients.
Part of being able to offer 100% customer satisfaction is by offering a wide variety of important services. Which is one of the things we pride ourselves on at Rainmaker Irrigation. Find out more about each of the jobs we can professionally take care of for you so you can cross it off of your to-do list.
---
Hardscaping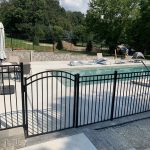 If your Howell property could use some extra style and functionality, Rainmaker Irrigation can help you out with our high-quality hardscaping services. Our top-notch landscaping company is here to help you create a custom hardscape design that offers years of beauty, value, and utility for your home.
---
---
Premium Sod & Hydroseed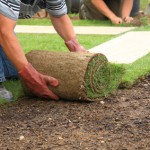 The two options of establishing a lush, green lawn we use here at Rainmaker Irrigation are premium sod and hydroseeding. Hydroseeding is a method of blowing a liquid mixture into place and sod is like rolling out carpet that just happens to be living grass. We can help you understand the options, weigh the pros and cons and make the best choice possible for your individual situation.
---
---
Irrigation Services, Winterization & Startups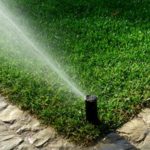 Want to make sure your precious irrigation system is still actually working once spring rolls around? Then make the important step towards setting up irrigation winterization through our professional crew. We will handle blowout of the system to prevent internal freezing and cracking, as well as inspect the system for any potential repair needs.
---
---
Seasonal Cleanups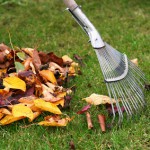 Sure you have thought about spring cleaning for the interior of your home but what about the outside? Seasonal cleanups do more than make the yard look better it helps to make sure that when spring arrives new growth will be possible. But it doesn't hurt that your holiday decorations or blooming spring flowers will look that much better with a cleaned up home exterior.
---
---
Drainage Trenching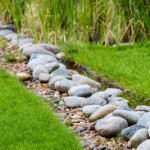 Part of being a responsible homeowner is taking the best care of your home and property as is possible. Drainage trenching is important for preventing flooding and especially for diverting water flow from moving towards the foundation of your home. We can determine what type you need and where then execute proper design and installation.
---
---
Baseball Fields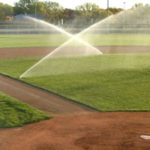 Rainmaker Irrigation, your local Howell Irrigation Company, enjoys being involved in the Livingston County community and outdoor activities. We have donated labor and are sponsoring local youth baseball fields and organizations in the area.
---
If you are looking for services from our irrigation experts in the Howell area please give us a call at 734-564-1373 or complete our online form.