Howell Irrigation Experts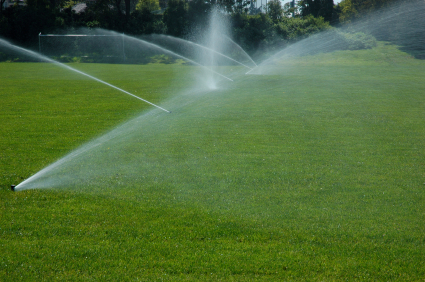 Being the top choice as the Howell irrigation experts is something that simply reflects the attitude we have here at Rainmaker Irrigation in relation to taking care of our customers. We are a local, family owned and operated company that was established in 2001. While our professional priority is in pristine renovation to yards through irrigation installation it begins with our approach to customer service.
We also take part in ongoing, continuing education including staying abreast of the latest in irrigation technology and water conservation. But above all of that comes our core commitment to superior customer service with a careful eye for attention to detail. Because our best interest is in the client we also offer one of the longest warranties in the industry; a 5 year transferrable warranty.
Professional Irrigation Services in Howell
Locals know how stunning the area is here and why home and business owners want to make sure their property is up to the same level of standards. Where else in the world do you get to enjoy events as magnificent and visually stunning as "Legend of Sleepy Howell" or "Fantasy of Lights." These two events alone give a good idea of what to expect from this community.
So it only makes sense that we are always honored to be the top choice when it comes to professional irrigation services in Howell. We want to work with you to show you what it is we offer and help decide together how to best take care of improving the exterior of your home. You are going to appreciate the variety of services we offer and the end result you will receive.
Howell Landscaping Services
Among other things the Rainmaker Irrigation team also can take care of Howell landscaping services. We can help transform your yard by taking care of things like designing the look including possible landscape lighting. Let us meet with you and find out more about the look you would like to create. From there we can begin design and planning.
Howell Snow Removal, Salting & Other Seasonal Services
Let's not forget about the flip side of summer when it comes to the jobs we can take care of. When the weather starts to turn for the worse we can also provide you with services like Howell snow removal, salting and other seasonal services. This includes irrigation winterization and seasonal cleanup.
We want to keep your home looking its best all year long. By doing so we can also help to maintain your irrigation and prepare your yard for fresh growth in the spring. Contact us and find out firsthand what makes us the top Howell irrigation experts.
What Howell Customers Say About Us
"Thanks, Brandon Finch and crew for a fantastic job clearing brush from my backyard. I can't believe how great it looks! And thanks, too, for extras like critter control and problem solving. You've cut my lawn for three years and always do a great job and go above and beyond expectations. It's a pleasure to work with you."

–Ms. Linda T. Howell, MI | Rated: 5/5
---
"Our apartment community looks amazing! I have used Rainmaker Irrigation for 2 years now and I could not have asked for a better company. His staff is courteous and hard working. They don't stop until the job is done to perfection. Anytime I have questions, they gladly assist me. And if they don't know the answer, they research the question until they find an answer. Rainmaker has assisted us with everything from irrigation line breaks to seasonal flowers to installing sod to snow plowing. They are definitely an all season company that believes in working for you."

–Ms. Tracey T. Howell, MI | Rated: 5/5
---
"I turned to Rainmaker irrigation after negative experiences with the company who initially installed sprinklers in our new home. Their professionalism and no nonsense approach to work I requested was outstanding. I will continue to use Rainmaker for all my irrigation and landscaping needs."

–Mr. T. Zalucki Howell, MI | Rated: 5/5
---
"Rainmaker is very dependable and has the detail that I was looking for. I can count on them not to spray my gardens with grass clippings (which is a deal breaker for me) and the ones that can't be helped they go with a blower and blow them out and my rocks. Love it takes alot if pressure off me knowing they will be there each week and do the job right. Thank you Brandon and Crew"

–C. Lazar Howell, MI | Rated: 5/5
---
"We have used Rainmaker Irrigation for the past few years and have been extremely happy with their work. They were always professional, showed up on time and there prices were fair. They always sent us an invoice for exactly what they quoted the job which I appreciate. I highly recommend them and will continue to use them for our own projects."

–Ms. Kelly Howell, MI | Rated: 5/5
---
Recent Articles
Reasons Fowlerville Snow Plowing Services are so Important

Anyone who has spent even a single winter here is probably aware of the importance of Fowlerville snow plowing. It can be hard to go about your regular daily routine when winter weather gets in the way. It is always a good idea to let the pros step in and take care of this service…

Read More

How to Hire a Reliable, Certified Irrigation Professional in Howell

When a man feels unwell, he goes to an expert on assessing the body: a doctor. The doctor has the experience, knowledge, training, certifications and licensing that qualify him to present an informed and accurate solution to the man's problem. As such, when you're searching for an irrigation professional to install a system into the…

Read More

---
If you are looking for irrigation experts in the Howell area please give us a call at 734-564-1373 or complete our online form.