New Hudson Irrigation Experts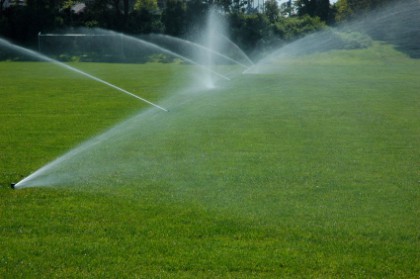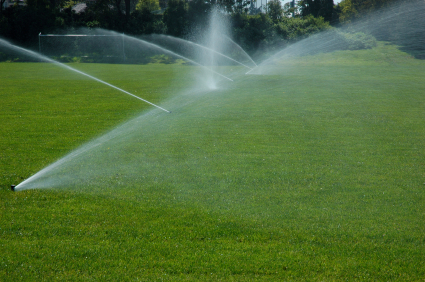 Part of the responsibility of being a homeowner should include the need for professional New Hudson irrigation experts. If you want your home to look its very best this has to reflect on the outside as much as it does the inside. The problem is that too many people think taking care of the exterior of their home is a simple task.
They may try at first to make landscaping a DIY task they add to their to-do list with intentions of tackling on the weekend. But the truth is no one wants to waste the majority of one of their two days off trying to take care of chores that should be handled by trained and experienced pros. So, at best, they usually end up maybe taking care of cutting their lawn.
At Rainmaker Irrigation we know what it takes to get this job done. We can include as many detailed tasks as you would like, or keep it simple. And if you would like a design and installment of plants, flowers, trees or anything else we can take care of that – including valuable landscape lighting.
Professional Irrigation Services in New Hudson
We are proud to be the top choice for professional irrigation services in New Hudson. Established in 2001 we are a local, family owned and operated business that focuses on offering superior customer service with a careful attention to detail. Our team members go through continuous ongoing education so we can offer the latest in irrigation technology and water conservation.
We even off a transferable 5 year warranty on our irrigation which is one of the longest warranties in the industry. So let us show you firsthand why we are the top choice for this type of service. Let's set up a consultation and show you what we can do for you.
New Hudson Landscaping Services
In addition to irrigation we offer the best New Hudson landscaping services as well. There is a lot that goes into making your home have the curb appeal it should. Trust our experts to make that happen and you will soon be the envy of the neighborhood.
New Hudson Snow Removal, Salting & Other Seasonal Services
Of course when the weather takes a turn you will also need the Rainmaker Irrigation crew for New Hudson snow removal, salting and other seasonal services. This includes important tasks like irrigation winterization and seasonal cleanup for commercial and residential locations. But we can't get started on any of this until you get in touch with us. We promise you that you are going to love our professional level of New Hudson irrigation experts and other landscaping related services.
Recent Articles
Benefits of Howell Irrigation Services

We will be the first to admit one of the more common questions we get is simply – why bother with professional Howell irrigation services? This is one of those topics that anyone who has already used professional landscaping can completely understand the benefits. But until you have done so you may not be able…

Read More

4 Tips You Can Follow Now For A Healthier Lawn In The Spring

While your lawn, trees, and garden may not need as much attention during the winter as they did during the summer months, the winter is still an ideal time to make a plan for its care to help it make it through until spring finally arrives. Just because you cleaned up in the fall, doesn't…

Read More

---
If you are looking for irrigation experts in the New Hudson area please give us a call at 734-564-1373 or complete our online form.