Novi Irrigation Experts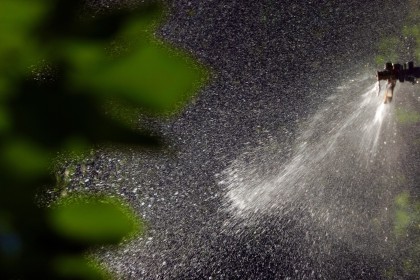 Being the best Novi irrigation experts is quite the title to have earned and we are proud to have it. But that doesn't mean we have gone the easy way to earn it. That's is invested hard work starting since we launched the business in 2001. And actually the owner, Brandon Finch, has well over 20 years of experience in the field that he brings with him.
So we know what it takes to get the job done right, the first time and every time. Our goal is to be able to always offer you the best in the work we do, the products we use, the price we offer and the customer service we provide. As a local, family owned and operated business we have to be able to take care of our customers because they are also our fellow community members.
We rely heavily on repeat and referral business as well. And of course you can't earn that if you don't deserve it. Let us show you firsthand how we have earned the impeccable reputation we have.
Professional Irrigation Services in Novi
Although Novi wasn't incorporated as a city until 1969 it actually has a rich history that runs deep. Which is part of what gives this area such character and makes us proud to be the top choice for professional irrigation services in Novi. Historic Township Hall, Tollgate Farms and the Colonel Samuel White Homestead are just a few examples of the wondrous historic sites here.
Although much of the onetime farmland has been converted you can still get a sense of natural beauty here. And the people here will always make you feel welcome. And this is all part of what we love so much about the Novi area and its residents. So any time you have some landscaping related tasks for us here, just give us a call.
Novi Landscaping Services
As the top choice for Novi landscaping services we also have to work with other companies and brands that are reputable. Which is why we offer top of the line manufacturers like Rainbird, Vista Lighting, Hunter and American Hydro Systems. Let us show you what we can do for you.
Novi Snow Removal, Salting & Other Seasonal Services
We want to be there for you all year long, which is why we also provide Novi snow removal, salting and other seasonal services. We even take care of tasks like irrigation winterization and seasonal cleanup. So let's get started today on whatever you need completed. If we can start with your Novi irrigation work you will soon be able to see the results in the perfect lawn you end up with.
Recent Articles
Most Common Landscape Lighting Mistakes To Avoid

Calling in irrigation experts to provide you with landscape lighting is a fine idea, as long as you both plan together a system that makes sense. Unfortunately, it's quite common for mistakes to be made. The average so-called professional is just interested in completing the job, getting paid, and moving on to the next client.…

Read More

Invest in an Irrigation System in Howell

Using an automated irrigation system is one of the best ways to keep your lawn and landscape beautiful and healthy, while minimizing water waste. Plan carefully for a reliable, flexible irrigation system that can grow and evolve along with your landscaping in Howell. Use components that provide flexibility. Different plants have different watering needs, and…

Read More

---
If you are looking for irrigation experts in the Novi area please give us a call at 734-564-1373 or complete our online form.