Seasonal Cleanups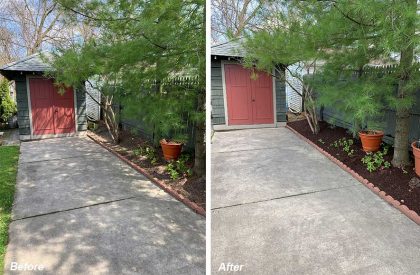 Everyone thinks about making sure to take care of cleaning the inside of their home but what about what it takes for Howell seasonal cleanups. The exterior of your home is what makes the first impression and the only part some people will ever see. So it doesn't even matter how nice or how clean the interior is if the outside makes a poor impression.
The worst part is many homeowners put effort, time, and money into ways to spruce up the outside, like planting spring flowers or putting up holiday décor. Yet if you have neglected to get the seasonal maintenance you need then none of it matters or will be noticed. At Rainmaker Irrigation we can take care of this important task for you. The end result will be a yard that looks dazzling with spring flowers, holiday decorations, or just as is.
Seasonal Cleanup Services
Wondering what seasonal cleanup services in Howell entails? In the spring we can focus on the cleanup of accumulated dead grass, leaves, and other debris from your flower beds, garden, or yard. This not only makes the yard look better it ensures that new growth is not blocked or stunted.
Fall is all about winterization steps and making early steps for spring. One of the biggest problems is leaves that are left to rot and decay. This acts as a barrier keeping valuable water and nutrients from reaching grass and plant life during the winter. And stops growth from being possible once spring arrives. Let our pros help prevent these problems.
Howell Seasonal Cleanups
Following the cleanup process we can gather to collected debris for removal or relocate the matter to your compost pile. Either way, your property will look stunning again and be ready for new growth. This will help to ensure that your home and landscaping look their very best all year long.
Snow Plowing & Salting in Howell
In the winter months it is also crucial to have someone you can depend on for your snow plowing and salting in Howell. These services can be the difference between getting on with your productive day or being stuck at home. It is also about making sure the conditions are as safe as possible for you and for others.
At Rainmaker Irrigation we can handle this for you as well. You never have to wonder who to call on during the worst of the winter weather. Let our pros take care of tasks like Howell seasonal cleanups, snow plowing, and salting so you can get on with your life. When Mother Nature threatens to stand in your way we can help to clear a path.
Recent Articles
Anyone who has spent even a single winter here is probably aware of the importance of Fowlerville snow plowing. It can be hard to go about your regular daily routine when winter weather gets in the way. It is always a good idea to let the pros step in and take care of this service for you.Read More

We will be the first to admit one of the more common questions we get is simply – why bother with professional Howell irrigation services? This is one of those topics that anyone who has already used professional landscaping can completely understand the benefits. Read More
If you are looking for seasonal cleanup experts in the Howell area please give us a call at 734-564-1373 or complete our online form.