Hartland Irrigation Experts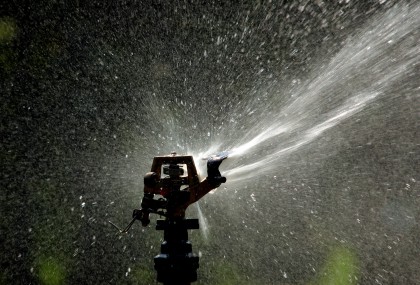 We are not going to lie; we worked hard to become to number one choice for Hartland irrigation experts. Since first launching the Rainmaker Irrigation business in 2001 we have spent every day trying to better today than the day before. It is crucial to us to be able to offer the finest in craftsmanship, products, customer service and affordable pricing. All of this is what has worked to help us gain the impeccable reputation we have.
It also comes from offering a wide variety of services. This ensures that we able to take care of our customers for an assortment of tasks all year long. So summer, spring, winter or fall, all you have to do is call and we will take care of whatever job it is you have.
Professional Irrigation Services in Hartland
One of our favorite places to get to take care of customers in is this area. With a tagline "Friendly by Nature" it sort of makes sense though. This warm and actively engaged district is one of those rare places in the U.S. where you are reminded of a connected community is all about. And there is nowhere better to see proof of this then stopping by the Farmer's Market at Old Hartland School on Saturday.
So we are honored to be the company of choice when it comes to professional irrigation services in Hartland. It's the perfect opportunity to also stop by Spicer's Orchards and Cider Mill or take part of any of the other community activities going on. Any outside who spends a day here in Hartland will only wish they could pack up and relocate to this friendly community.
Hartland Landscaping Services
So what exactly do we do when it comes to Hartland landscaping services? The Rainmaker Irrigation team can take care of plenty of jobs in addition to irrigation such as:
Sod & Hydroseeding
Property Maintenance
Snow Removal & Salting
Seasonal Cleanup
Drainage Trenching
And more
Contact us today so we can arrange a consultation and let you know more about what we can do for you and your commercial or residential property.
Hartland Snow Removal, Salting & Other Seasonal Services
When the weather outside is frightful you can rely on Rainmaker Irrigation for your Hartland snow removal, salting and other seasonal services. This includes taking care of jobs like irrigation winterization and seasonal cleanup. Want to find out more?
Then get in touch with us and ask us any questions you may have. We can take care of an assortment of residential and commercial jobs for you. And we can start right now as your Hartland irrigation experts.
Recent Articles
Complementing Your Smart Irrigation System with Sustainable Solutions

You've hired a certified landscape irrigation auditor to conduct a site inspection and irrigation system audit. You've discussed the findings, identified opportunities for potential water savings, and completed the appropriate system enhancements, repairs and upgrades with new water-saving technologies based on the system evaluation. Your Howell irrigation system is outfitted with check valves, water-efficient rotating…

Read More

Understanding Landscape Lighting For Your Home Or Business

Landscape lighting design for your home or business is important if this is something that you are considering and, once you know more about it, it is most certainly something that you will want. What many people do not realize is all of the benefits you can expect from this service, as long as the…

Read More

---
If you are looking for irrigation experts in the Hartland area please give us a call at 734-564-1373 or complete our online form.