Ledge Rock Retaining Wall Installation in Milford, MI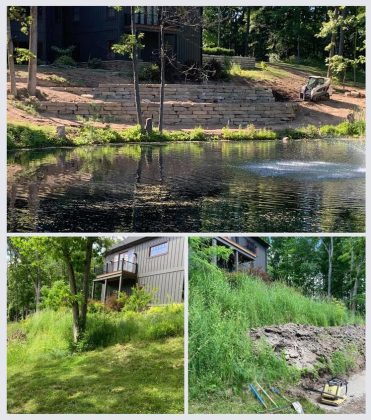 This was a large project in Milford. Along with the retaining wall installation, we also cleaned up the landscaping, installed a flag pole, extended the sprinkler system and overseeded the yard.
If you are looking to have a retaining wall installed in Milford or the surrounding areas, give us a call at 734-564-1373 or complete our online form.