Residential & Commercial Property Maintenance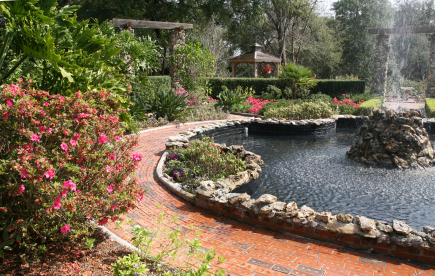 Howell residential and commercial property maintenance refers to the service in which a trusted expert takes care of the upkeep of these spaces. At Rainmaker Irrigation we are the top choice for this type of work because of our commitment to superior customer service and close attention to detail. You can rest assured that when you hire us to get the job done it will be completed to beyond your satisfaction.
We can take care of the upkeep of a home, apartment building, rental property or commercial building. This can include a large variety of services or just a few simple tasks; it all depends on the individual needs of each client. When we meet for a consultation we will listen to your concerns and find out what it is you would like taken care of. From there we can custom design a plan for your property maintenance.
Residential Property Maintenance
If you are in the market for residential property maintenance then you can feel confident that you will get the professional level of service you want. We can take care of long or short term services and take care of a variety of tasks. We have many clients who simply want someone to take care of extensive, ongoing landscaping chores so they can spend their free time doing something else.
Other clients are snowbirds and need property maintenance especially for the times they are not residing full time in their home, through the winter months. Whatever your situation and individual needs you can count on us. Contact us to find out more about the specific services we can offer you.
Howell Commercial Property Maintenance
Another popular service we offer is Howell commercial property maintenance. You need to focus on running your business but you also need to make sure the exterior of your business makes a good first impression. For all of those services that you need taken care of by a professional in order to maintain the upkeep, rely on the pros at Rainmaker Irrigation to get the job done.
Residential & Commercial Irrigation in Howell
As part of taking care of your property for you we also offer both residential and commercial irrigation in Howell. Part of making a great first impression is taking care of the first thing people see – the yard. Let our irrigation experts get your system set up so your lawn always looks its best. For all of your Howell residential and commercial property maintenance and irrigation needs, trust the Howell name.
Recent Articles on Property Maintenance
If you are renting out a home or business in Brighton, MI, there are ways you can attract great tenants who want to stay in your home, apartments, or condos with the right professional property maintenance services. As a property owner or property management company, you want to be sure you attract potential tenants who will treat the property right, pay their rent on time, and stay as long as possible – and property maintenance in Brighton is the key.Read More

As a Howell property owner, you have an obligation to ensure that your property is properly maintained. One of the most difficult tasks to stay on top of is lawn maintenance. At your residence, your lawn is critical to your family's enjoyment of your outdoor living spaces. Read More
If you are looking for property maintenance experts in the Howell area please give us a call at 734-564-1373 or complete our online form.