Wayne County Irrigation Company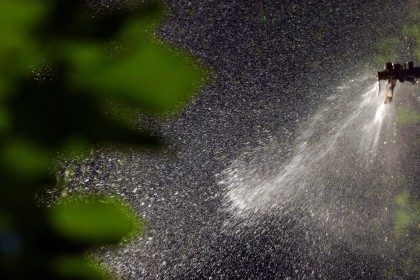 When it comes to needing a Wayne County, MI irrigation expert, call RainMaker Irrigation, LLC. You can feel better knowing that you're dealing with experts. For years we have been the choice for residential and commercial property maintenance.
Commercial landscape maintenance in Wayne County is the upkeep of the grounds. Our designers are able to work with 3-D visualizations of a commercial property so we can show the business owner what their ideas will really become.
When dealing with the Michigan public, it is important to have a presentable workplace for both employees and clients. It also makes for a safer place to work too. First impressions are everything to the general public.
A well manicured landscape goes a long way these days. You'll find that you get more business and positive comments in regards to the condition of it. We'll make your landscape look beautiful and professionally presentable.
Since we are local, we take more time making your yard look great. Sometimes all you need is a professional's hands in your property to make it look better. Call for your free estimate and soon you'll have a safe and attractive yard.
Wayne County Irrigation Services
In order to properly keep up with your landscaping, it's important for professional Wayne County irrigation. This way you'll be able to have a lush lawn and bushes in full bloom. Proper irrigation will also keep pests away.
Professional irrigation systems in Wayne County are a lot different from home sprinklers. They can be programmed to turn on at certain times of the day/ night. This way your yard gets adequately watered in the following cities:
Detroit
Dearborn
Wayne
Redford
Grosse Pointe
There's no need to worry about excessive water being wasted with a professional irrigation system. This is something that we can install for you. Just call us and let our landscapers know where it will work best for you as we do home, golf course, and commercial irrigation systems.
Wayne County Landscaping Services
If you need landscape services, we're the ones to come to. We provide a little of everything for our customers to enjoy. We can improve the curb appeal of your home by delivering the following landscape services:
Tree trimming
Mulching
Grass mowing
Sodding services
Design
Maintenance
Don't miss out on how to make your property more appealing. Our landscape experts can implement a plan and have it designed specifically for you. You'll see the value of your outdoors when we're through.
There are those who wish not to partake in landscaping services and those who thrive off it. Whatever your landscaping ideas are, we can deliver them and helpful Wayne County irrigation services as well.
Recent Articles
Reasons Fowlerville Snow Plowing Services are so Important

Anyone who has spent even a single winter here is probably aware of the importance of Fowlerville snow plowing. It can be hard to go about your regular daily routine when winter weather gets in the way. It is always a good idea to let the pros step in and take care of this service…

Read More

How to Hire a Reliable, Certified Irrigation Professional in Howell

When a man feels unwell, he goes to an expert on assessing the body: a doctor. The doctor has the experience, knowledge, training, certifications and licensing that qualify him to present an informed and accurate solution to the man's problem. As such, when you're searching for an irrigation professional to install a system into the…

Read More

---
If you are looking for irrigation experts in the Wayne County area please give us a call 734-564-1373 or complete our online form.